Our Founder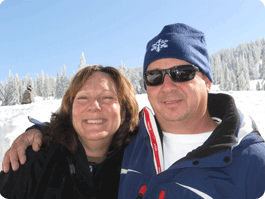 Mr. Claude Nikula was a native of San Diego, California for nearly thirty years.
He holds a mechanical engineering degree from San Diego State University, a certificate in Computer Information Systems from Coleman College, and Computer Science degree from the University of California, San Diego.
Mr. Nikula became interested in programming while he was working for SDG&E. He was involved in a major systems conversion, writing applications developed in FORTRAN for the IBM mainframe.
From there his focus narrowed to a specialization in database design and development, utilizing languages such as COBOL, Microsoft Quick Basic, Borland C, Borland Dbase, and Clipper.
Since 1990, Mr. Nikula has specialized in the Microsoft technology platform. He has worked with varying technologies, such as FoxPro, Visual FoxPro, ASP.NET, C#, SQL Server, Visual Basic, as well as each of the Windows operating environments.
In 1999, he developed client/server application with Microsoft for the San Diego District Attorney's office (BCSE).
In 2002, Mr. Nikula began working as an independent consultant, developing applications for clients such as Kaiser Permanente and MediaFax.
In 2008, he relocated to Mesquite, Nevada and founded Mesquite Information Technology, LLC.